Connect Sierra Wireless modules to AT Command Tester software
AT Command Tester is desktop software that can be used to connect and test all features of Sierra Wireless modules. Whether the Sierra Wireless module is connected through a development board or through miniPCI or NGFF connector within the host system, AT Command Tester tool communicates with the device through the AT Command port.
Verify drivers are installed
Before connecting the Sierra Wireless device, verify that the drivers are installed and ports are available. Please check how to install drivers for Sierra Wireless modules.
Identify AT Command Port
Once the drivers are installed successfully, identify the AT Command Port of the Sierra Wireless device. Open the 'Device Manager' in your system and check the Modem and Port sections.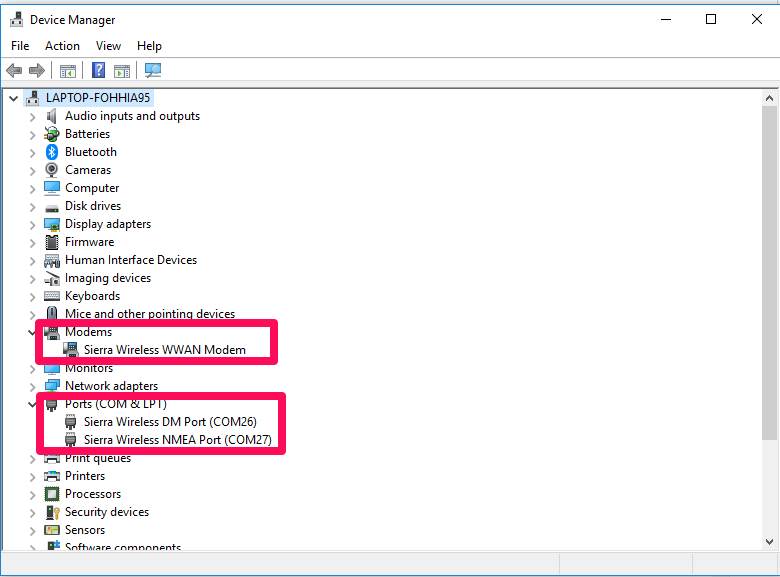 To check the port that the modem is installed, double click the 'Sierra Wireless WWAN Modem' under the Modems section.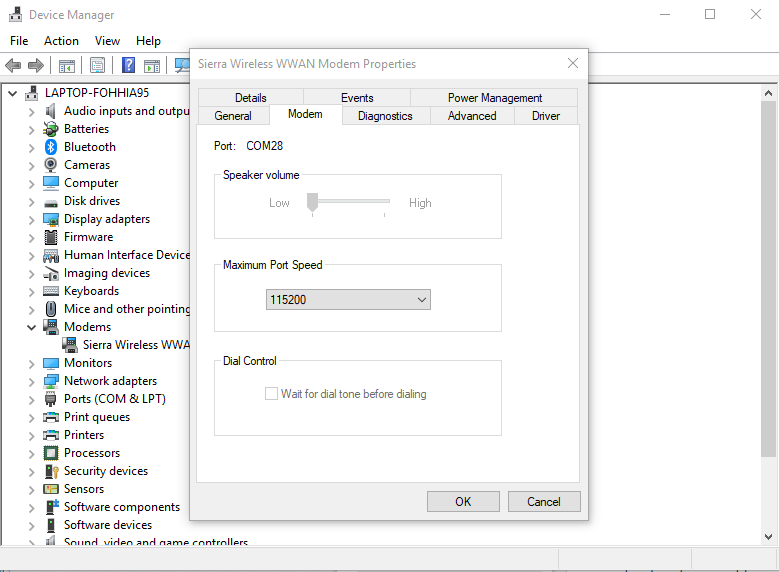 Note that in the above example, the modem port is COM28. This port number will be different in each system.
Connect the AT Command Tester to Sierra Wireless device
Launch the AT Command Tester tool. In the 'Connection' tab of the tool, press 'Find Ports'. The tool should find all the COM ports available in the system. Select the modem port and connect.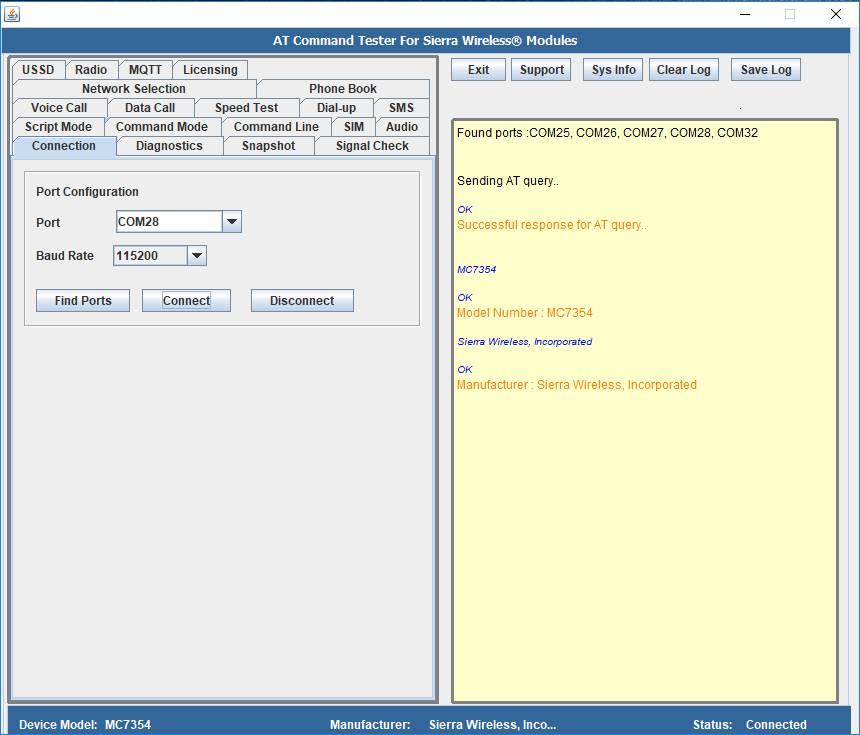 Keywords:
Module Connect Sierra Wireless module to AT Command Tester, M2M Connect Sierra Wireless module to AT Command Tester, GPRS Connect Sierra Wireless module to AT Command Tester, 3G Connect Sierra Wireless module to AT Command Tester, Connect Sierra Wireless module to AT Command Tester through AT commands,