How to set-up and test dial-up connection with cellular modems?
Cellular modem (ex. USB, M2M modules) vendors typically provide modem drivers for Windows OS. Once the drivers are installed and modem device is connected to the PC, verify that installed device is listed Control Panel->Device Manager->Modems.
Troubleshoot and fix  dial-up connection errors.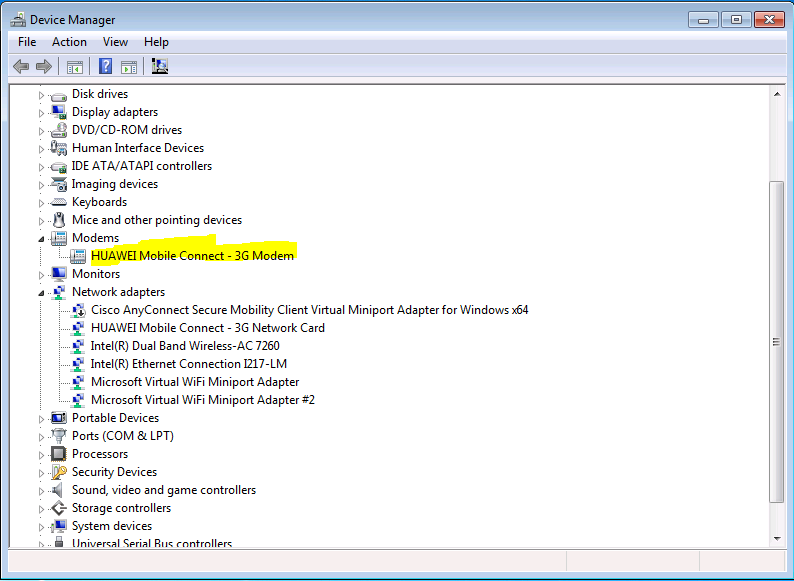 Then create a dial-up modem under 'Network and Sharing Center'. Let us review the required settings for dial-up connection,
Dial-up phone number – This needs to be programmed to *99#. All cellular modems will accept this dial-up number to setup a packet data connection.
User name & Password – Both these fields are usually optional and not used.
Connection Name: This is name of the dial-up connection. The dial-up connection will be stored in Remote Access Service (RAS) phonebook under the connection name provided here.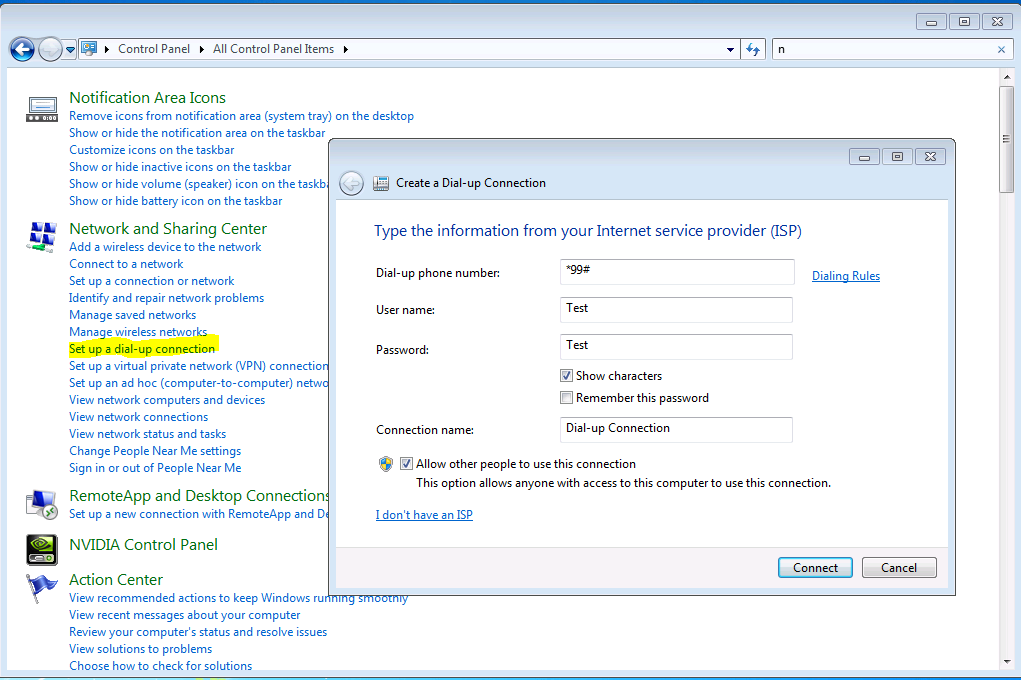 Once the dial-up session is created, it is now ready to use. RAS phonebook is created under c:\Users\All Users\Microsoft\Network\Connections\Pbk\rasphone.pbk. Note that when you create the dial-up connection, you should check mark the option 'Allow other people to use this connection' so that RAS phonebook is created in 'All Users' folder.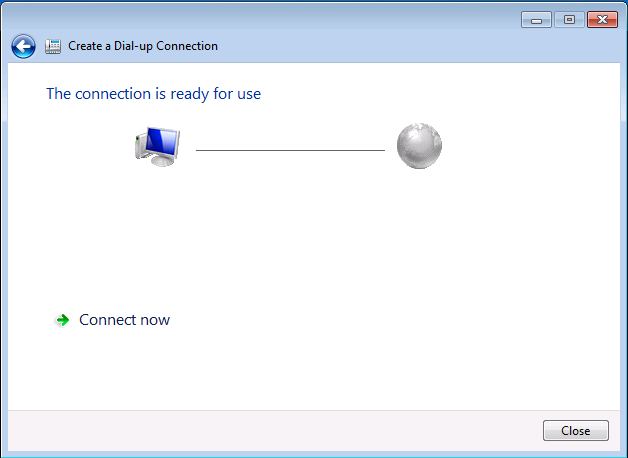 Now the AT Command Tester tool can be used to create a dial-up connection with the cellular modem. In the 'Dial-up' tab, press 'Get' to populate the modem devices installed in the system. AT Command Tester reads the RAS phonebook and gets the installed modem devices.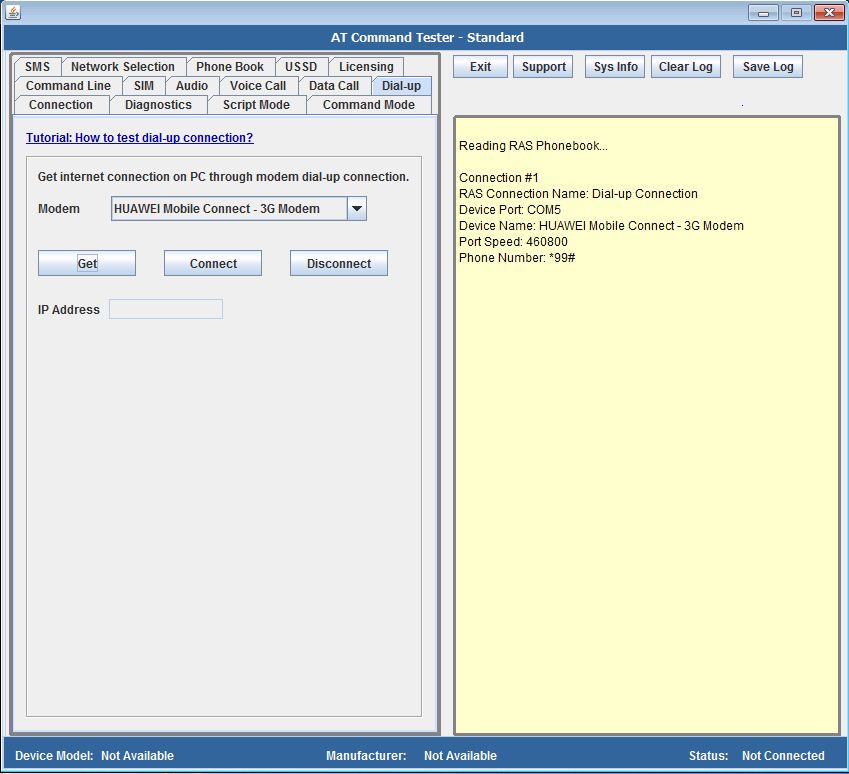 Select the modem name from the dropdown that is connected to the PC and press 'Connect'. AT Command Tester will initiate RAS connection with the modem device. Note the connection may take few seconds.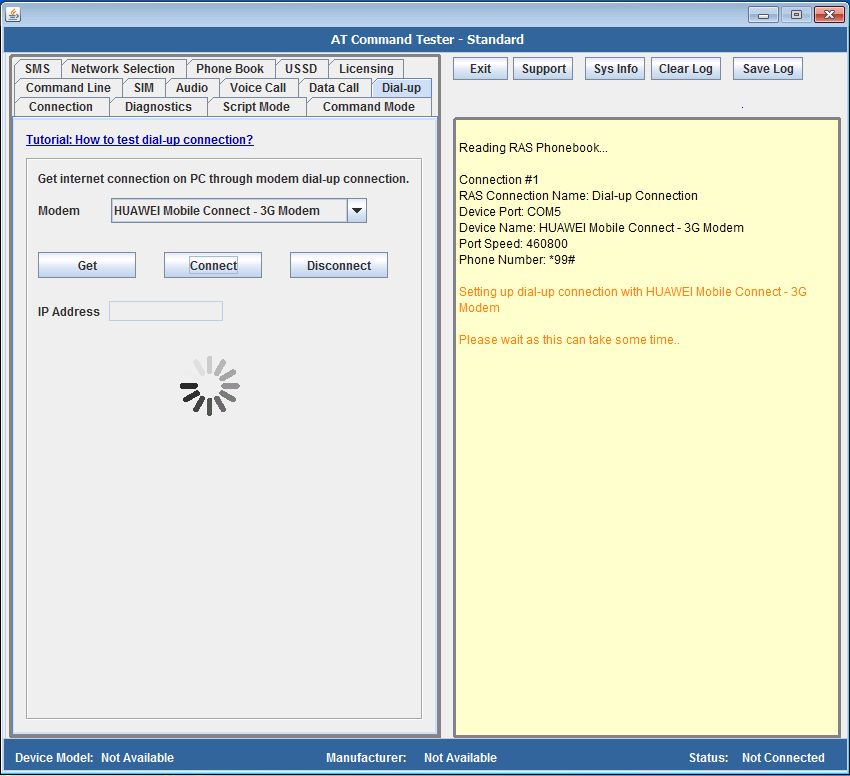 Once the connection is successful, AT Command Tester will display the IP address. When connection is unsuccessful, AT Command Tester will display RAS connection error code and message.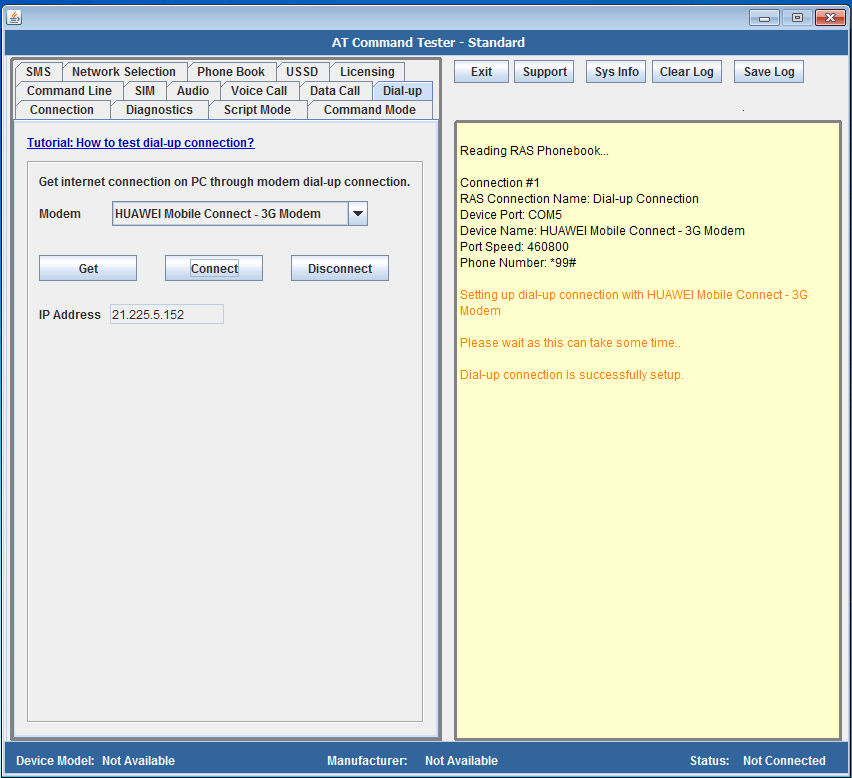 To hangup the dial-up connection, press the Disconnect button in the AT Command Tester.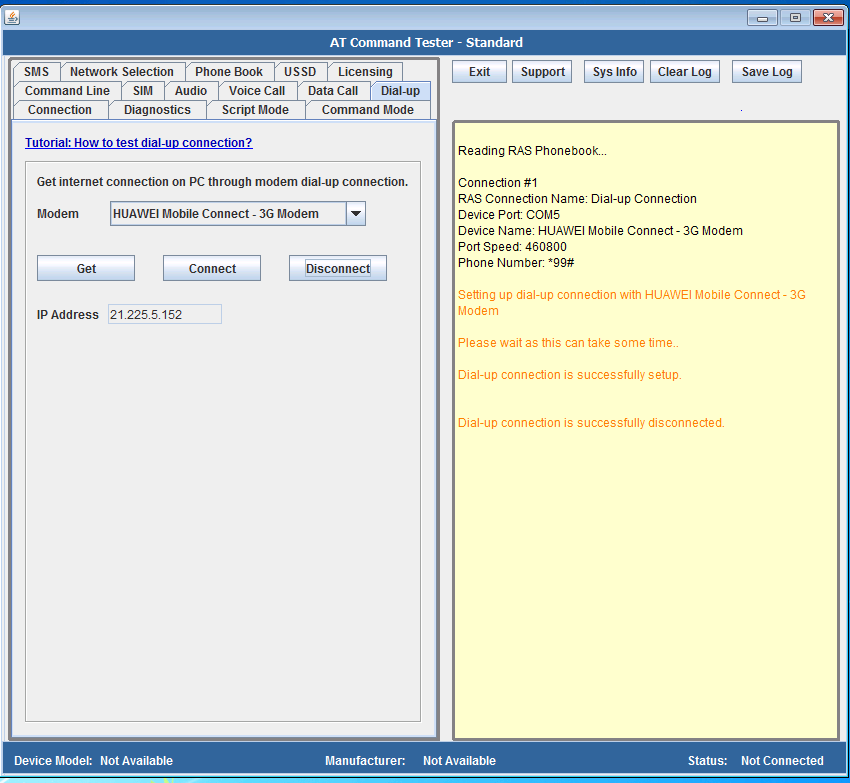 When the AT Command Tester has setup the dial-up connection with the modem, you can also perform modem diagnostics at the same time using the tool.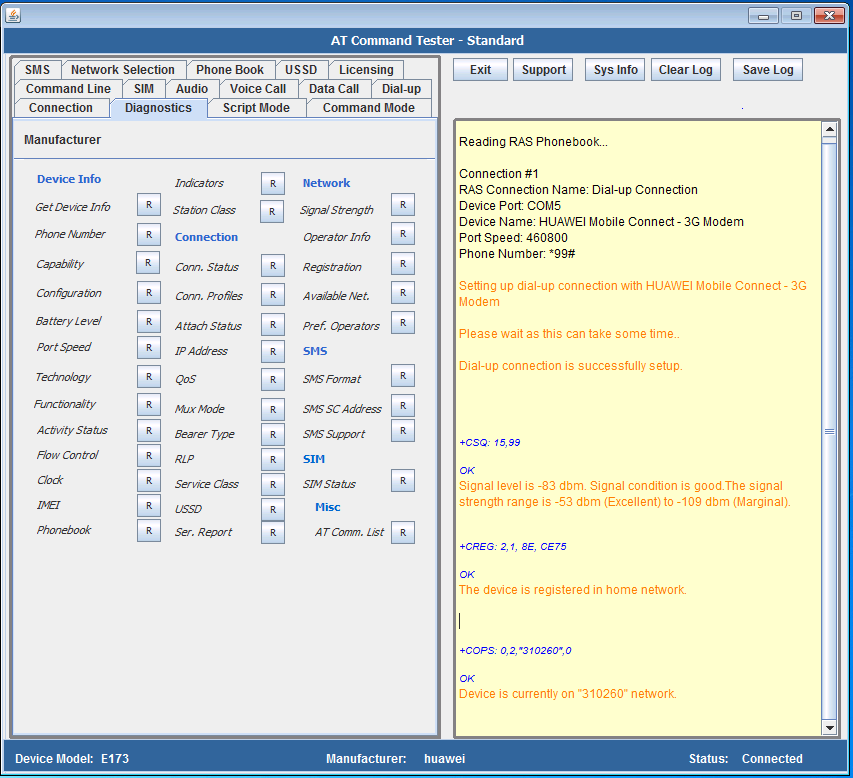 Keywords:
Module , M2M , GPRS , 3G , through AT commands,