Speed Test with Simcom modules
To do speed test with the Simcom module that is connected to your PC, first setup a dial-up connection with the Simcom module.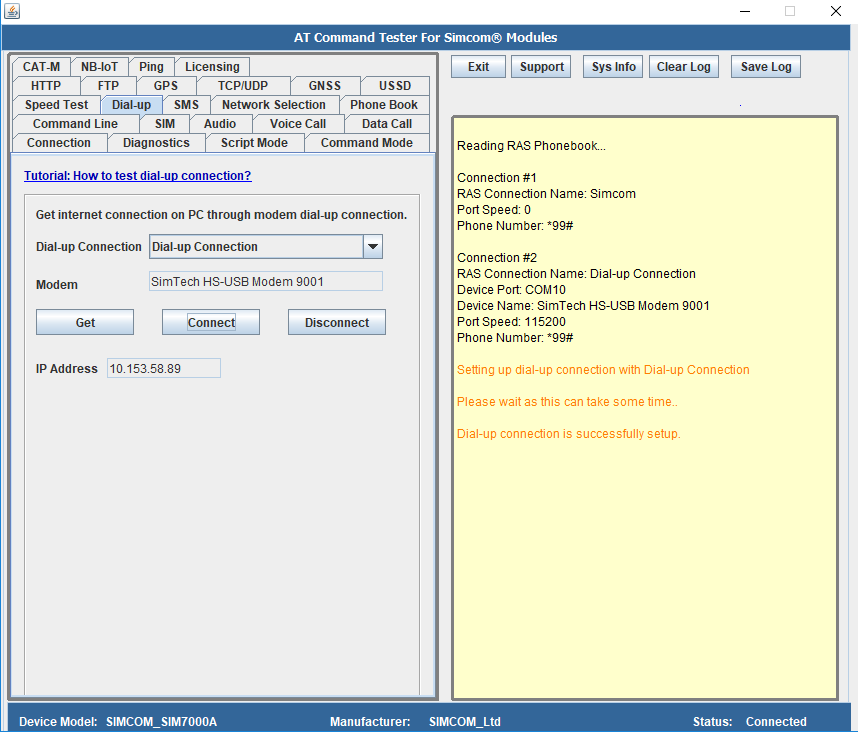 Once the dial-connection is successfully established, in the 'Speed Test' tab, test upload and download speeds of the module using a HTTP or FTP connections. You have an option to pick different file sizes for your test.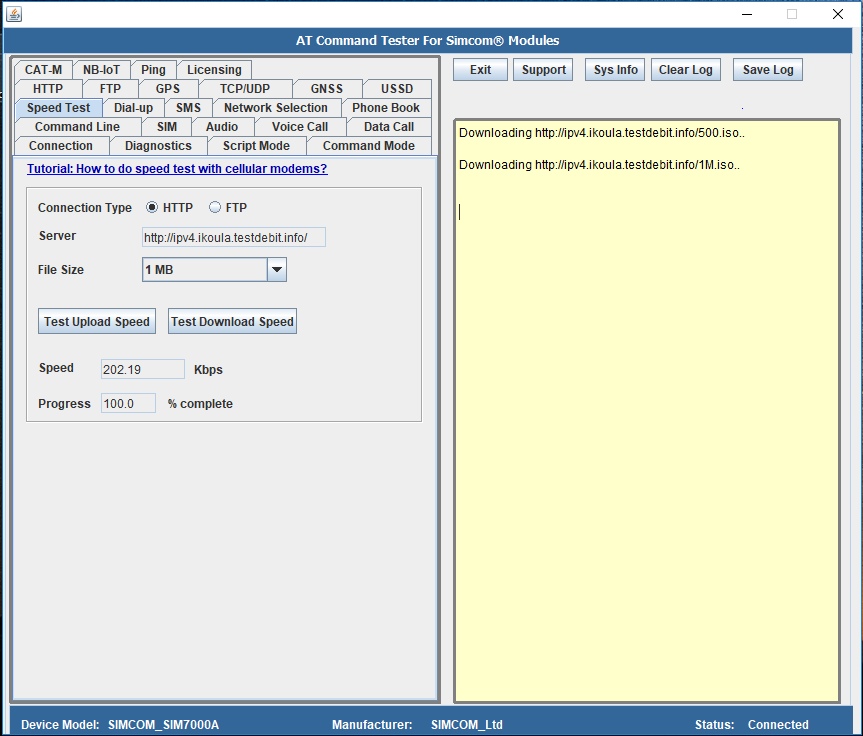 Keywords:
Module , M2M , GPRS , 3G , through AT commands,