Setup dial-up connection with SIMCOM Modems
Install the Simcom drivers in your PC. For SIM7000x modems, Windows USB drivers can be downloaded from,
https://drive.google.com/open?id=1joJkTPFEqt3K9uLdPZw1LfjPCY2GolGW
Once the Simcom drivers are installed, verify the Modem device is visible in the Device Manager->Modems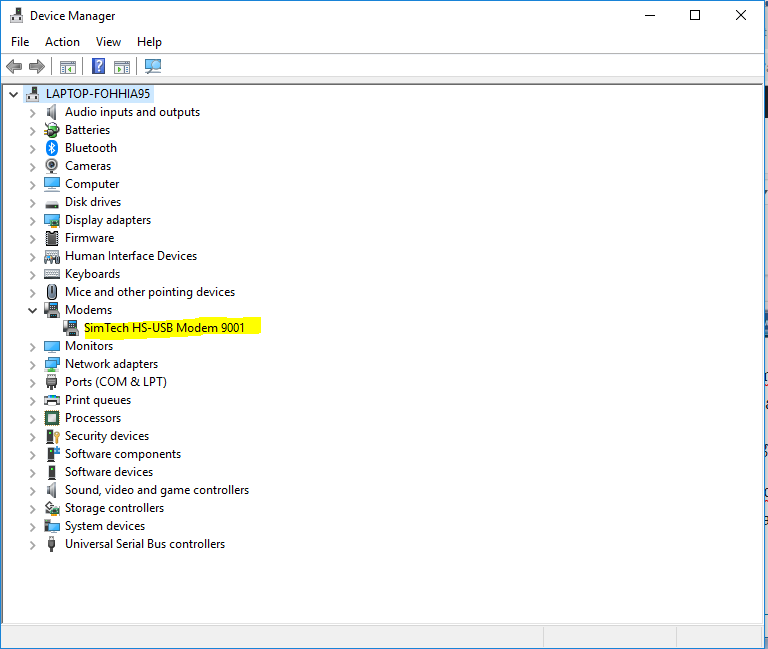 Create a dial-up modem connection under 'Network and Sharing Center'.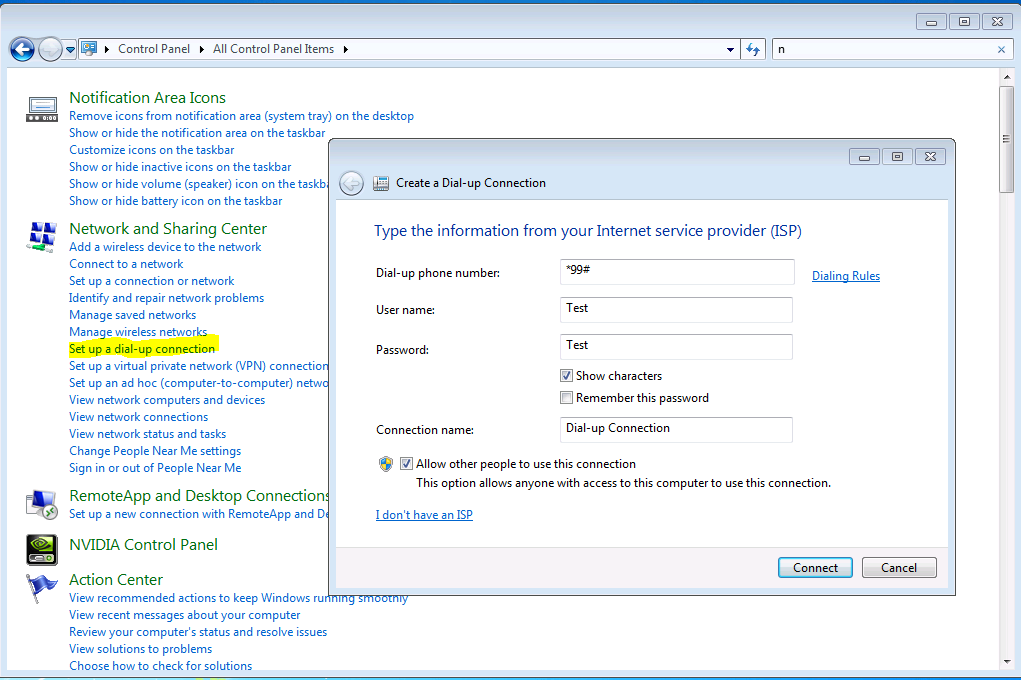 Once the dial-up session is created, it is now ready to use. RAS phonebook is created under c:\Users\All Users\Microsoft\Network\Connections\Pbk\rasphone.pbk. Note that when you create the dial-up connection, you should check mark the option 'Allow other people to use this connection' so that RAS phonebook is created in 'All Users' folder.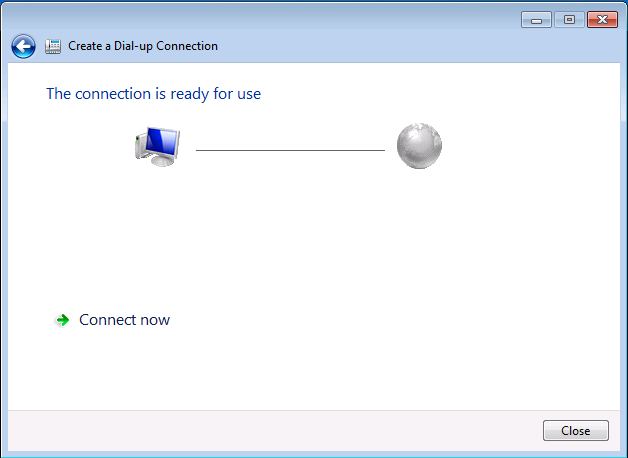 In the 'Dial Up' tab, get the list of dial-up modems available in the system. Choose the dial-up connection that uses the Simcom modem.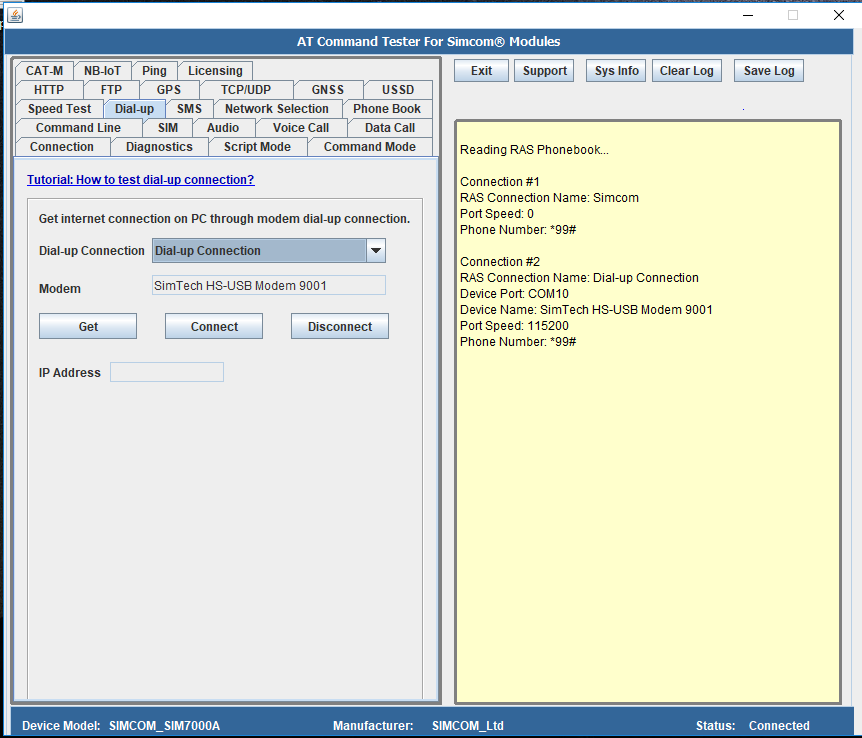 Select the modem name from the dropdown that is connected to the PC and press 'Connect'. AT Command Tester will initiate RAS connection with the modem device. Note the connection may take few seconds.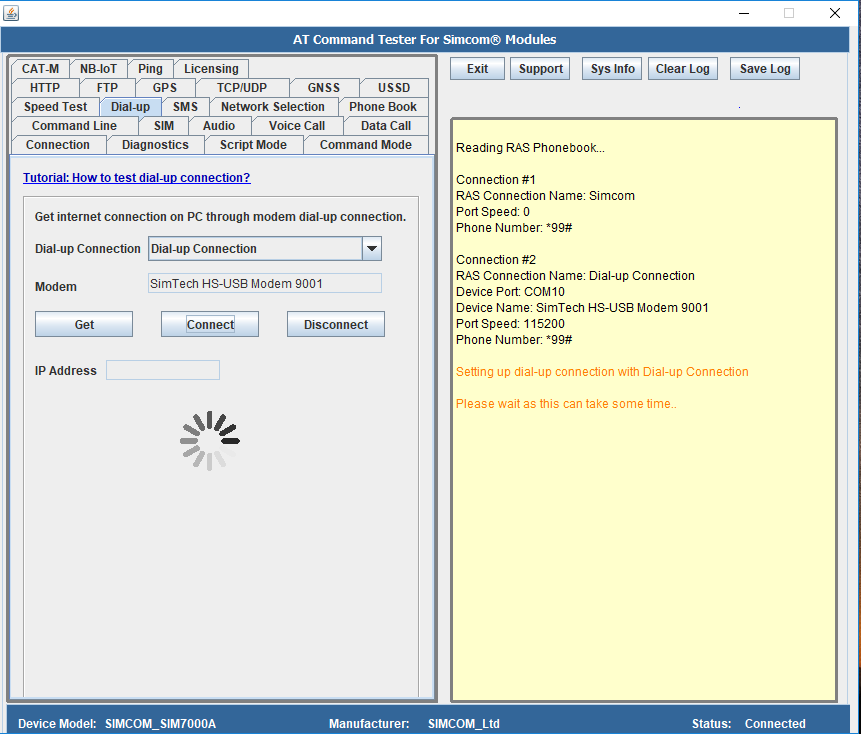 Once the connection is successful, AT Command Tester will display the IP address. When connection is unsuccessful, AT Command Tester will display RAS connection error code and message.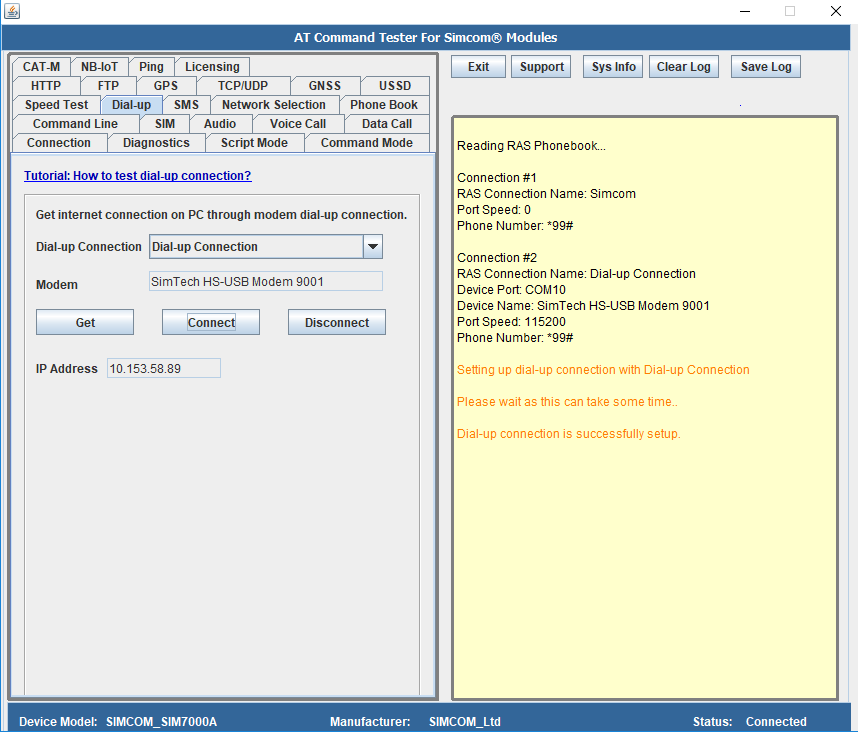 To hangup the dial-up connection, press the Disconnect button in the AT Command Tester.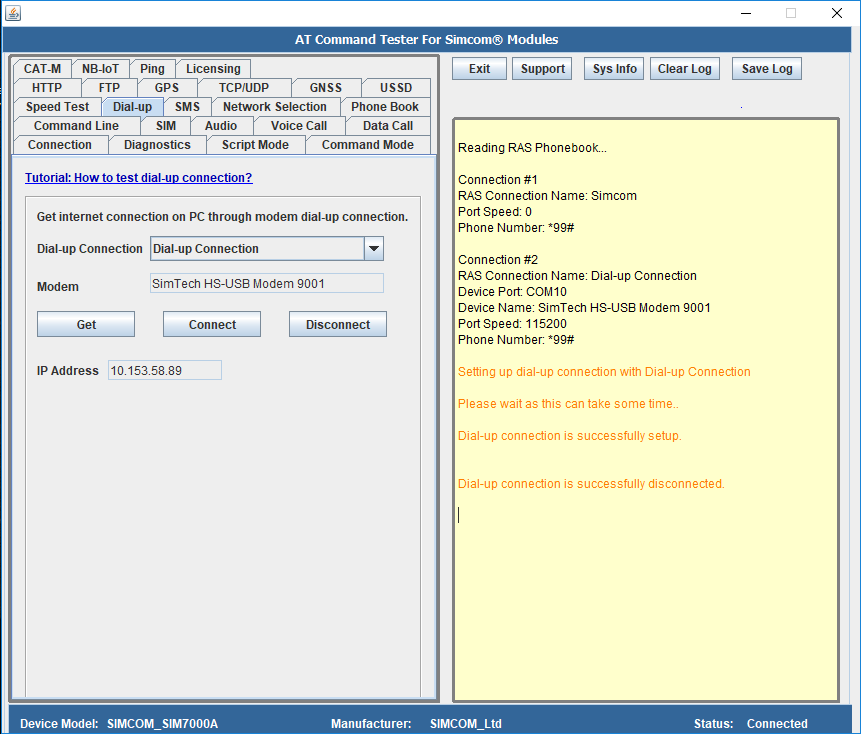 Keywords:
Module , M2M , GPRS , 3G , through AT commands,