Read NMEA GPS data from Sierra Wireless Modules
Many of the Sierra Wireless modules supports GPS functionalities. To return GPS data, GPS-specific AT commands are supported.However GPS data is also returned through the NMEA ports.
To Read NMEA GPS data,
Install drivers for the Sierra Wireless Module
Find the NMEA port in the Device Manager
Connect to the NMEA port in the AT Command Tester tool
Verify the GPS data by checking the location information through the 'Show Map' feature.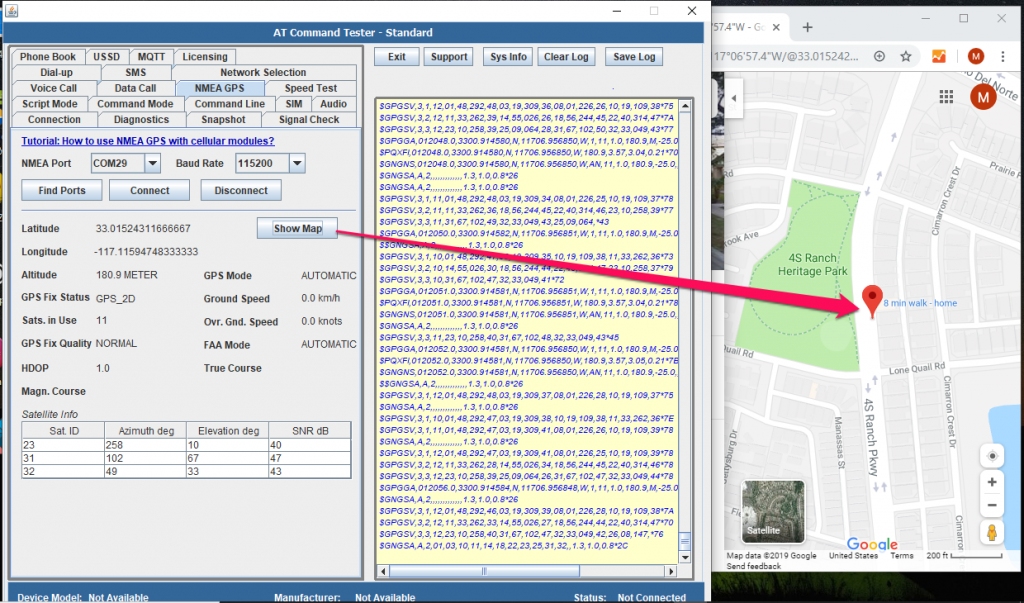 Keywords:
Module Sierra Wireless NMEA GPS, M2M Sierra Wireless NMEA GPS, GPRS Sierra Wireless NMEA GPS, 3G Sierra Wireless NMEA GPS, Sierra Wireless NMEA GPS through AT commands,