How to set bands in Sierra Wireless Modules
Sierra Wireless Modules provides AT!BAND command to select the bands for different regions.
How to to get the list of supported band sets?
AT!BAND=? command returns all the supported band sets for the module. Using the AT Command Tester tool, get the supported band sets in the 'Radio' tab.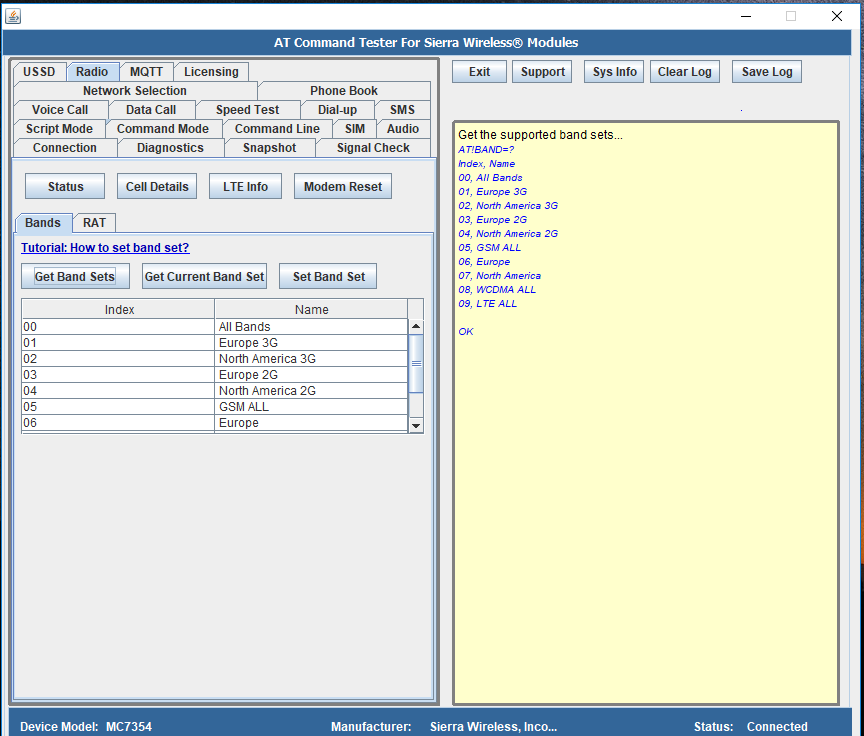 How to set the band set?
Once the supported band sets are queried, use can select band set that corresponds to their region. In addition to region, band set selection can also restrict the bands to 3G-only or WCDMA-only or LTE-only.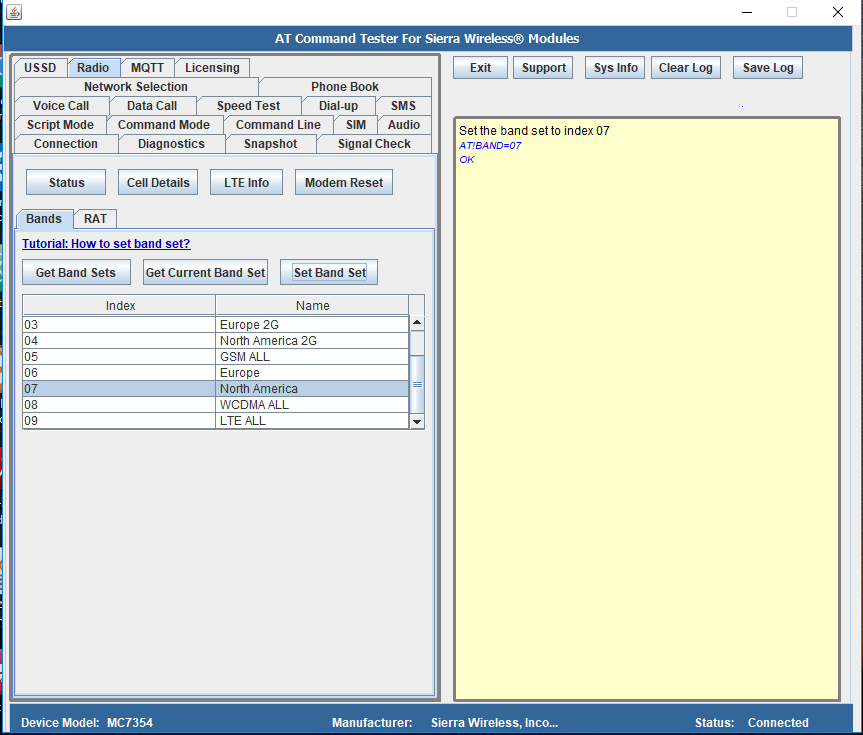 How to get the current band set?
'Get Current Band Set' button in the Bands tab returns the band that the device is currently set to.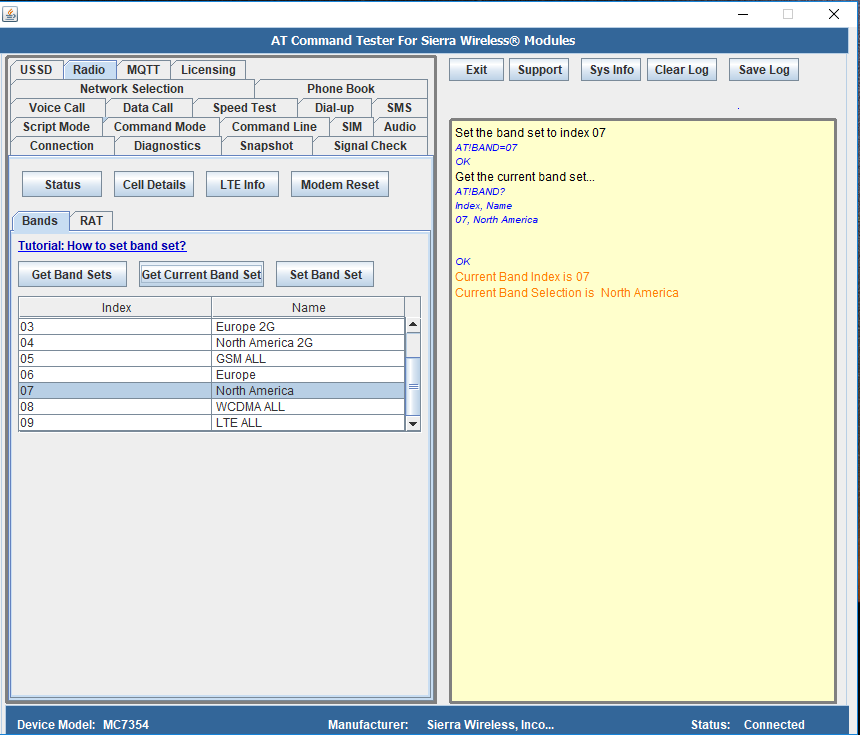 Keywords:
Module USSD, M2M USSD, GPRS USSD, 3G USSD, USSD through AT commands,