AT Command

Description



AT#SLEDSAV AT command saves the setting of LED setting in the NV.


Support

Telit Module Tutorial

Examples



//Chekc the support for status LED comamnd
AT#SLED=?

#SLED: (0-3),(1-100),(1-100)

OK
//Currently set to be controlled by module software (mode is '2')
AT#SLED?

#SLED: 2,10,10

OK

//Set for alternate ON/OFF with 2 sec 'ON' and 2 sec 'OFF'
AT#SLED=3,2,2

OK
AT#SLED?

#SLED: 3,2,2

OK

/Save teh setting in the NV
AT#SLEDSAV

OK

Keywords
AT#SLED syntax, examples, parameters, error, input, response.
With Online AT Command Tester tool, you can test this feature.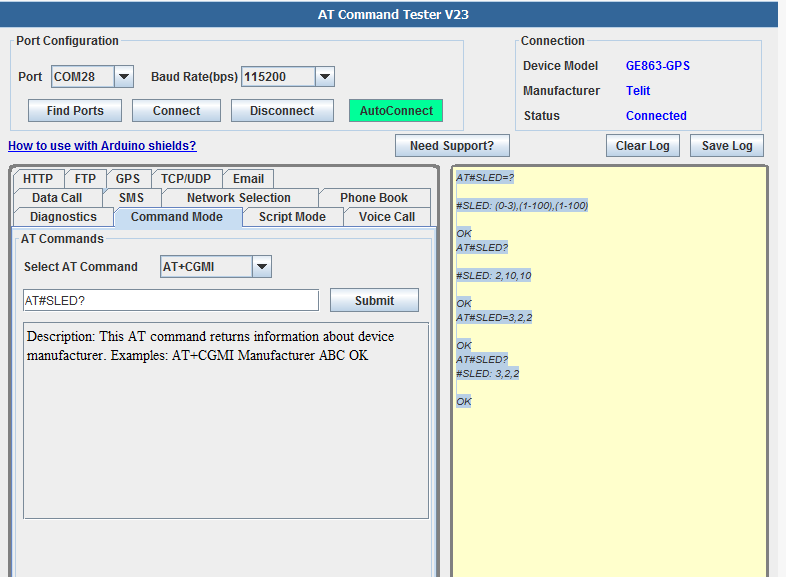 With Online AT Command Tester tool, you can also get device diagnostic information easily,