| | |
| --- | --- |
| Carrier | Sprint |
| APN | cinet.spcs |
| Mobile Country Code (MCC) | 310 |
| Mobile Network Code (MNC) | 120,490 |
| Country | United States |
| Technologies | EVDO Rev B,EVDO Rev A,1xRTT,LTE |
| Frequency bands | |
| LTE | B25 (1900+),B26 (850+),B41 (TD 2600+) |
| EVDO | 800/900 MHz |
| ŁXRTT | 800/900 MHz |
| Certifications | FCC, CDG |
| Approved Modules | Sprint approved modules |
| Applicable Modules | 1xRTT Modules ,EVDO Modules ,LTE Modules |
| M2M Developer Support | Yes |
| M2M Service Platform | Sprint Command Center |
Device Certification:&nbsp&nbsp
Sprint offers in-house device testing free of charge. Upon sucessful lab testing, Sprint will approve the device for launch in its network. The device would still have go go through FCC certification. Sprint has an approved module list.
How to set Access Point Name (APN) for mobile devices on Sprint network?
Use the AT Command Tester tool to program the APN in cellular modules on the Sprint network.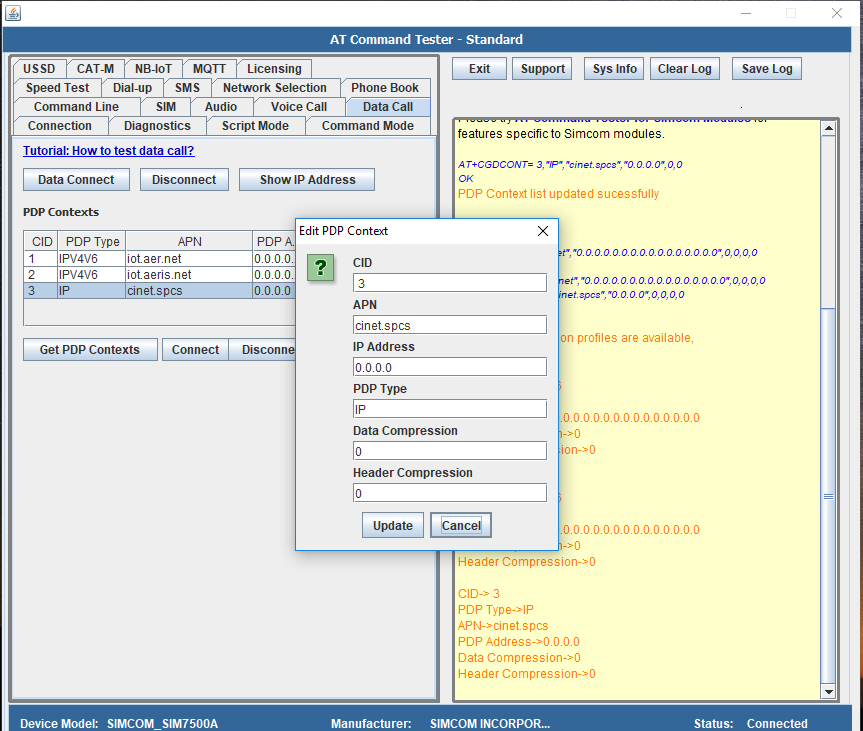 Sprint is based in United States and provides M2M services on EVDO Rev B,EVDO Rev A,1xRTT,LTE technologies.Sprint M2M developer support information is also available at the website.M2M service platform is available through Sprint Command Center. M2M vertical markets focus for this carrier are Asset Management ,Telematics ,Telehealth ,Digital Signage. M2M data plans are available in
Sprint
website.
Sprint offers variety of business models for M2M Application developers. In the retail business model, Sprint offers full spectrum of services such as end-use billing, account management, sales and distribution, co-branding, customer care etc. In the wholesale model, Sprint offers device certification and network services, partners are responsible for rest of the services.

[1] - Subscriber number as of 2012.Please check the carrier website for up-to-date information
Keywords: Sprint M2M data plan, certification, pricing, Sprint machine to machine, Sprint M2M SIM ,Sprint M2M platform ,Sprint M2M API