Get the Azimuth of Satellites in view from the NMEA $GPGSV sentence
The azimuths of the satellites in view is returned in the $GPGSV sentence.
To read Satellite Azumuth,
Connect the GPS device to the AT Command Tester tool.
The NMEA satellite azimuth information from the $GPGSV sentence is automatically parsed by the tool.
The unit of the NMEA satellite azimuth is returned in degrees.
Learn more on how to use NMEA in the NMEA GPS tutorial.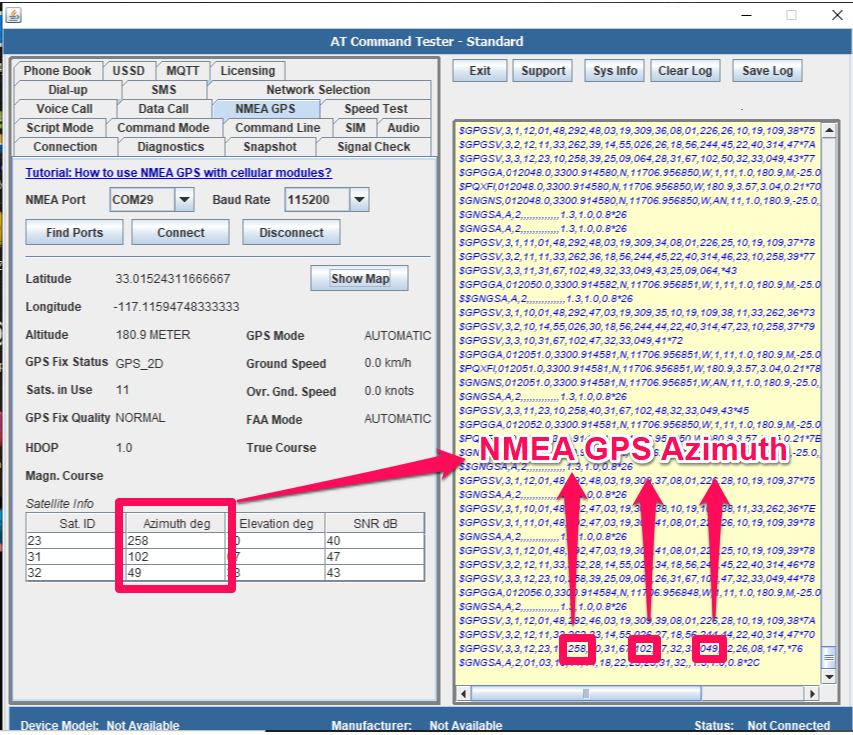 Keywords:
Module NMEA Satellite Azimuth, M2M NMEA Satellite Azimuth, GPRS NMEA Satellite Azimuth, 3G NMEA Satellite Azimuth, NMEA Satellite Azimuth through AT commands,