Dial-up Connection Error 628 – The connection was terminated by the remote computer before it could be completed
Dial-up connection error 628 is caused when remote connection is unsuccessful. In cellular modem devices, this dial-up error 628 can occur when PDP connection cannot be established by the modem device.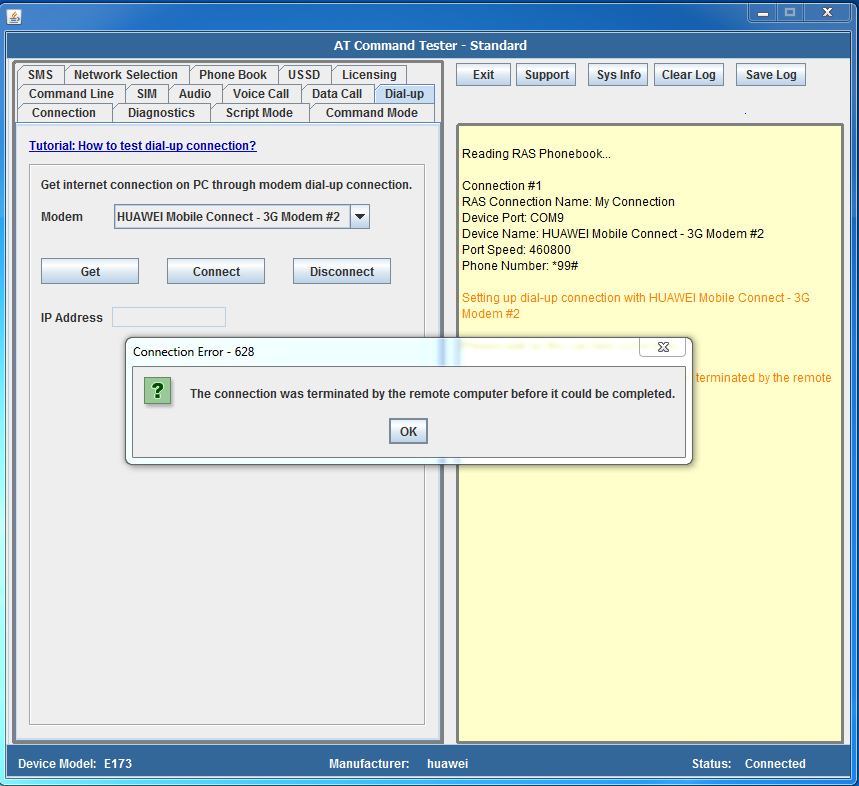 When the SIM card is not activated on the network, modem device cannot successfully attach to the network.Using AT Command Tester tool, check if the PDP profile that is used by dial-up connection (default is 1) can be successfully connected.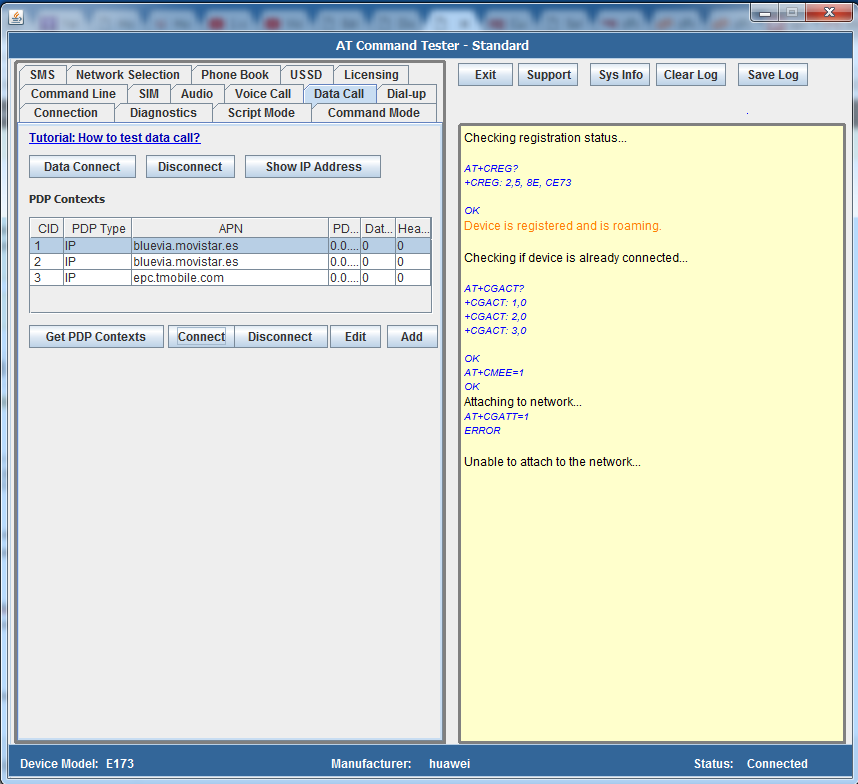 To fix dial-up error 628, retry with a SIM card that can be successfully connect to the network. In AT Command Tester tool, check successful PDP activation as shown below.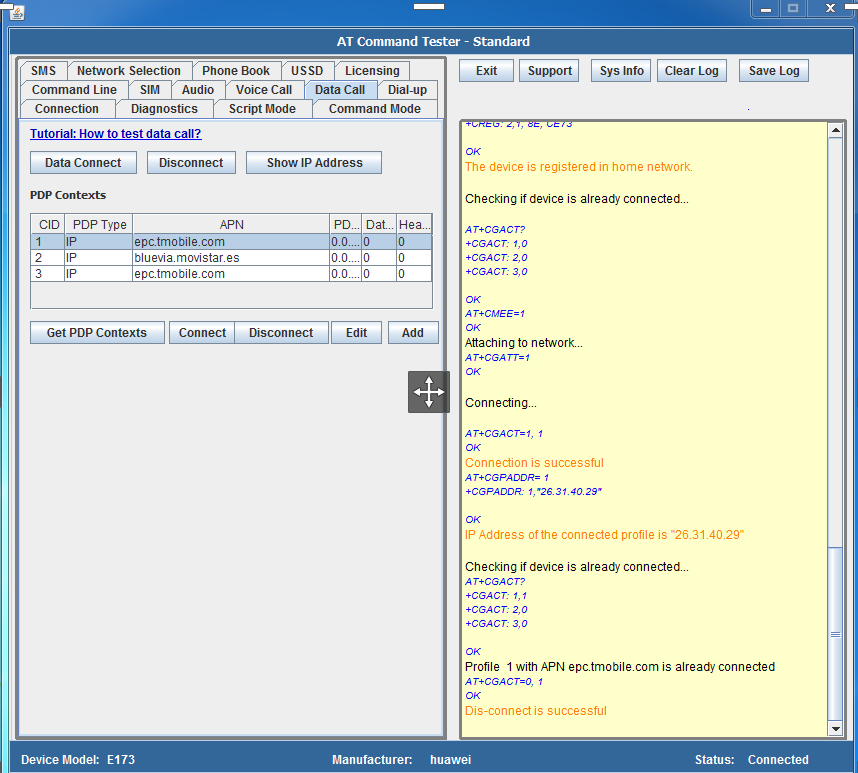 Keywords:
Module , M2M , GPRS , 3G , through AT commands,