SIM – AT commands for SIM presense and status
With Online AT Command Tester tool, you can get SIM status of the device.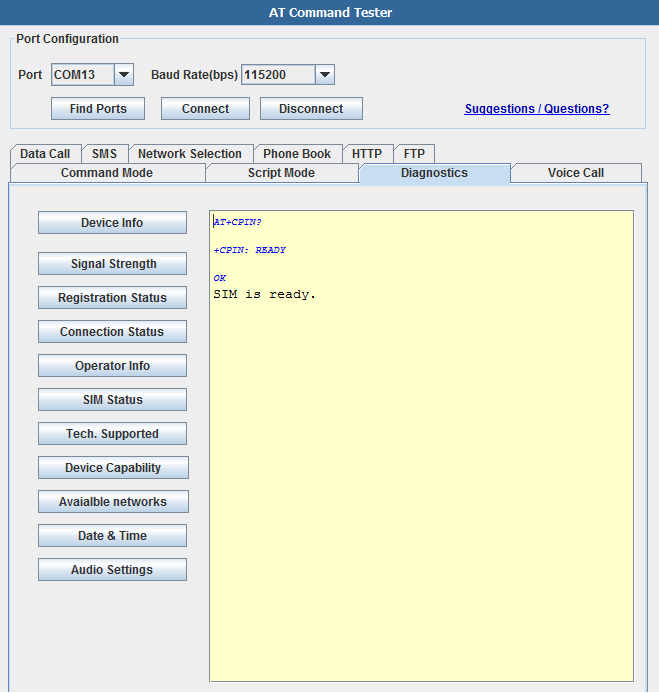 SIM status and presense
First enable the extended error codes to get a verbose format,
AT+CMEE=2
OK
Now get the status of SIM presense,
AT+cpin?
+CME ERROR: SIM not inserted
Above AT command response indicates that SIM card is not present. Verify that SIM is inserted properly and check again,
AT+cpin?
+CPIN: READY
OK
When the SIM card is ready, above AT response will be received from the module.
Keywords:
Module SIM, M2M SIM, GPRS SIM, 3G SIM, SIM through AT commands,