Buy Data Generator
Data Generator costs $14.95 per license. Your licenses will be e-mailed to you immediately after your order is processed. Before placing order, please verify Data Generator works in your computer by downloading trial version.You can pay with your credit or debit card or your Paypal account.
Frequently Asked Questions
1. How to activate Data Generator product key?
In 'Licensing' tab, press 'Activate' button. In the 'Active Now' dialog box, enter product key and press 'Activate'. You need internet connection to activate product key.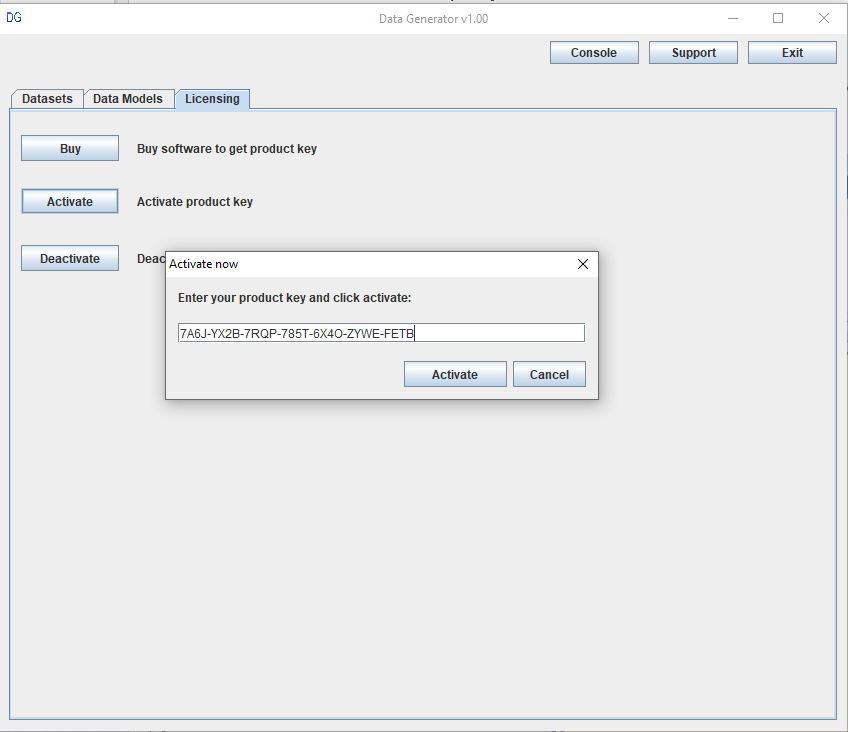 2. Can I use my product key on different computer?
Data Generator will only work from computer from which product key was activated. Product key can only be activated on one computer at a time. Before activating the product key on different computer, deactivate it from currently installed computer. You can deactivate product key for maximum of 5 times.